Bella Rose Vineyard & Winery Car Show&nbsp -
08.20.2022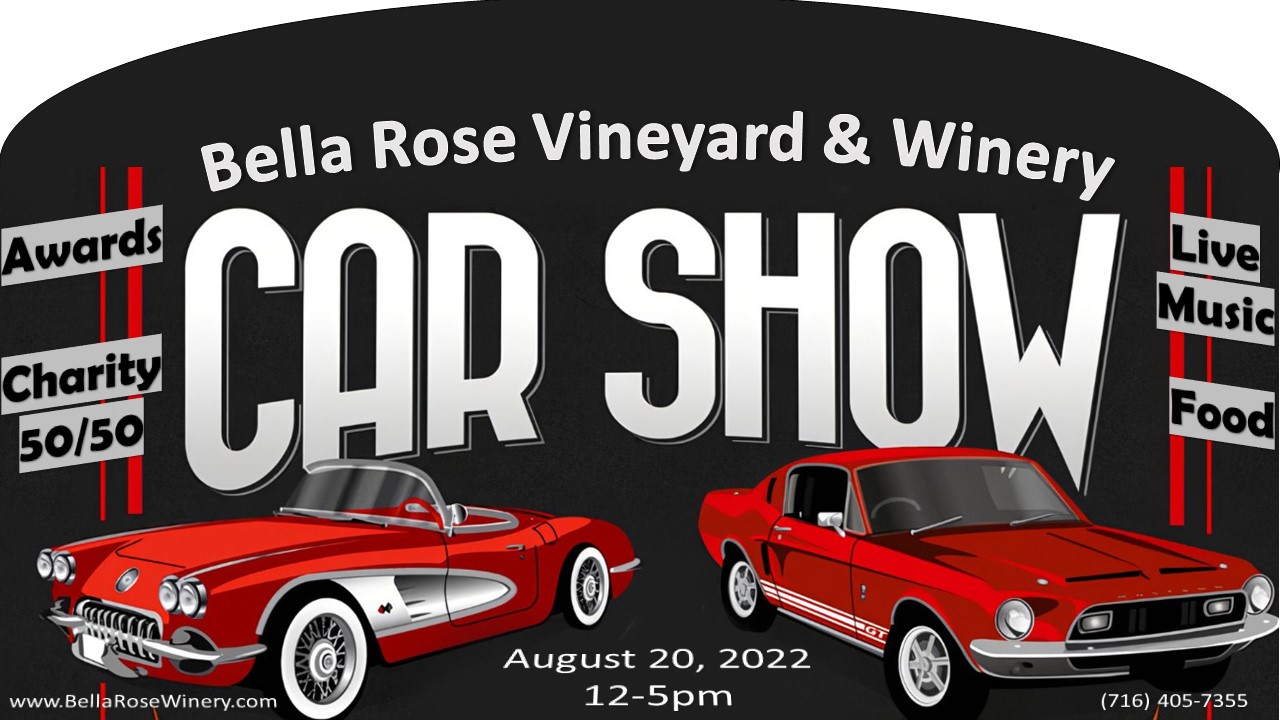 The car show will be located in the vineyards of Bella Rose Winery. (1243 Ridge Rd Lewiston NY14092) Live Music by Soul Committee 2-5pm. Mount St. Mary's Hospital Foundation is the dedicated charity, Pin Ups for A Cause attending. Food trucks, beer & wine available. Registration starts at 11am, $10 car entry fee.
The show hours are from noon to 5pm. Registration is from 11:00 am when car registration opens and closes either at noon or when the parking is full. The show ends 5:00 pm, winery is open till 6pm.
On the day of the show, the parking opens at 11:00 a.m. for registration.  There is no pre-registration. Cars are allowed in the parking lot prior to our opening, winery opens at 10am. Tents will be allowed in the vineyard. No outside alcohol is permitted.  Admission for spectators is free. While you're in line, you will be given a release form to sign, and an application. Give the signed release form and $10.00 to our staff.
No Saving Spaces 
Vehicles will receive numbered from 1-400 window cards. They must be clearly displayed on your windshield to be eligible for awards.