Doug Mess&nbsp -
05.07.2022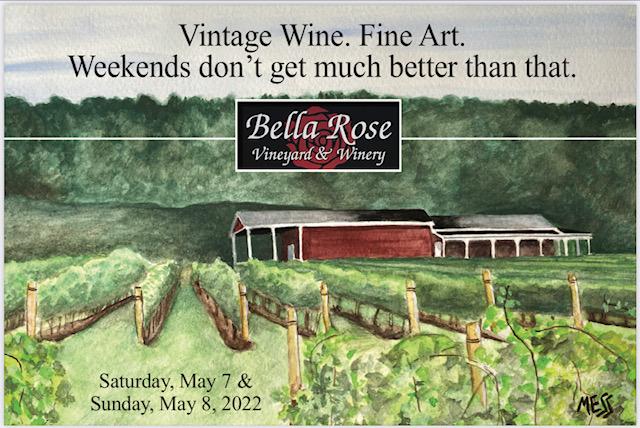 Join us at Bella Rose Winery for a weekend of fine wine and fine art.
On Saturday, May 7 and Sunday, May 8, 2022, the artwork of Western New York artist Douglas Mess will be on exhibit in the winery. Stop by to say hello and peruse his paintings at your leisure. Of course, he'd love to answer any questions you may have about his art. Original works of art and prints will be available for viewing and purchase. Live Music from Carys Accetta (Violinist) 5/8/22 starting @ 2:00p in the tank room
.While you're enjoying the art, be sure you sample some of the memorable wines that are available in the winery's tasting room. And if you're a beer lover, No problem — there's always a great selection of local brews on tap.
Why not make it a special Mother's Day celebration and bring Mom along too! We look forward to seeing